We stand behind our homes
Our Exclusive Warranty Program
Our homes are delivered to our homeowners as close to perfection as possible, which allows us to have the most generous warranty program that is truly unmatched. We include a one-year builder warranty AND a 12-year State of Pennsylvania warranty from Residential Warranty Corporation on all of our homes.
McCarrie Homes has been a Distinguished Member of RWC since 2006 and has had ZERO warranty claims filed for any of the homes we've built and registered in more than 15 years in business. Each year our membership is reevaluated as part of the renewal process to make sure we meet their stringent criteria for technical competence, financial stability and ethical business dealings.
30-day list 
Builder warranty available on demand throughout first year
At one-year mark, submit list of any concerns including settlement issues
Twelve-year written and insured warranty from Residential Warranty Corporation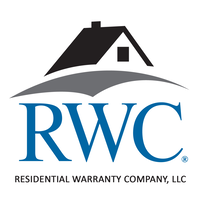 Building your home, the McCarrie way.
Ready to build your new home?